Web Development/e-commerce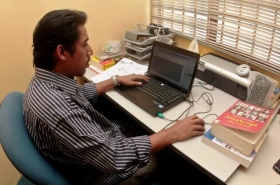 Developing a successful presence on the World Wide Web takes a combination of quality content, dynamic programming, as well as powerful graphics. Our web development team has the knowledge and expertise to build a complete and vibrant presence for your business on the World Wide Web.
We take the time to identify your objectives and develop intelligent solutions to make your online existence a success.
We help your company make bold statements with eye-catching graphics that compliment your existing marketing method. Apart from that, we always think of good design schematics that make navigation easy and user friendly. This, in other way will project a good image and will reflect in our client's presentation and professionalism.